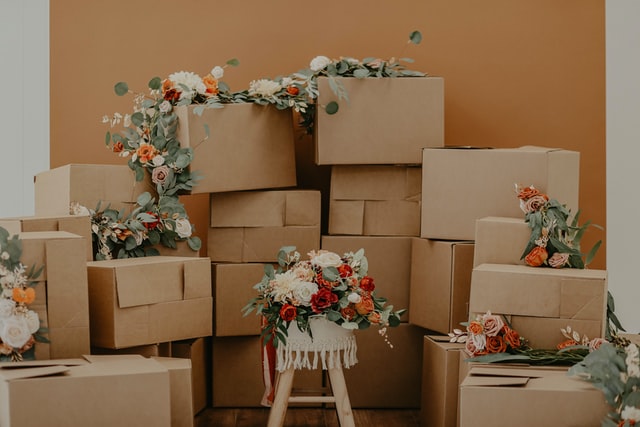 When it comes to relocation, especially senior relocation, which entails downsizing, you need to expect quite a few tearful moments. Since you'll need to give up some of your belongings for the sake of comfort and personal space, you'll need to acknowledge the importance of some of your pieces. Handling sentimental items when downsizing isn't something that you'll just know how to do. Sometimes we're overcome with emotion, and our judgment is clouded. Luckily, many have gone through a similar experience before you, and you can learn from their mistakes and successes. Let's dive into this guide that should help you know what to expect.
Don't rush into anything
The first important thing you should keep in mind when handling sentimental items while downsizing is taking your time. Depending on how emotional you are, you'll need to find a way to deal with your feelings during this period. Merely pushing through and not allowing yourself to feel is never a good idea. Before you get to the practical part of parting with your belongings, you should dedicate some time to emotional preparation.
Invite your family
One of the best ways to deal with items with sentimental value is to call up the people that will feel the same way. Even if they're not as attached to a particular prized possession as you are, they'll still offer emotional support and help you go through this period with as much ease as possible. 
Make an inventory of your home
Make sure to have a plan set in motion before you start handling sentimental belongings when downsizing. It'll not only help you be productive and finish faster, but you'll also be more likely to focus on the purpose and remember why you're doing this. Making home inventories sounds a bit frightening and overwhelming if you've never done it. However, it's really not. These are the three most essential tips you should follow: 
Begin as early as possible

It's imperative to take as much time as you need. Handling sentimental items when downsizing can be overwhelming enough on its own; you don't have to add fuel to the fire.

Start with a rough sketch

Don't list all your items one by one right away. Instead, make sure to divide them up into categories and work your way up from there.

Find a place to store your items for the time being

Be it a storage unit or your basement, you need to have a room where you'll keep everything so that it doesn't get in your way during the relocation.
Organization is key
If you're not great at organizing and creating lists and plans, that's okay. We can't all be great at everything. That's why there are organizing services that could be of great assistance. They can help you prepare and execute any decluttering job in no time. 
Go down memory lane
Know that this doesn't have to be a very dark and sad period. You can invite your children and grandchildren to come by and create a fun and enjoyable day out of it. Exchange some stories from your younger days and memories that you hold dear. Take this time to reminisce and say goodbye to some experiences. These stories will live on and take on a different dimension once you share them.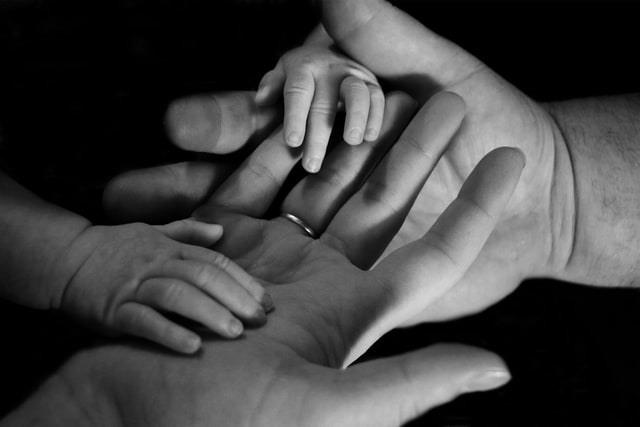 Moving can be stressful
Although handling your belongings with sentimental value will probably be the most emotionally draining aspect, you still need to relocate. Moving is a process that takes a lot of time and effort, so hiring relocation specialists and employing move management services is often advised. This way, you'll get to properly say goodbye and let go of your past while professionals handle the technical things.
Hire packing services
If you don't want to deal with the packing part of your relocation either, that's fine as well. Hire packing services, and you'll have everything packed before you know it. Be very specific about what you want, the timeframe, and the price you're willing to pay. Being direct will help both you and the people you're hiring.
Cleaning and clearing are essential when downsizing
Seeing how our outdated items are usually somewhere in the back of the closet or the basement, you'll need to take some time to clean these areas. Once you've done that, you'll also need to declutter, organize and clear out anything you no longer use. 
Hire clearing services
If clearing is yet another thing that you cannot fit into your schedule, there are always estate clearing services at your disposal. Hiring these professionals is somewhat different from hiring a moving company since they'll spend a lot more time in your home. For this reason, make sure that your schedules are aligned.
What to do with your sentimental items
Give to your family and friends
If these items are a family heirloom or something of that sort, why not give them to your children and grandchildren? It'll be much easier to part ways with objects that mean something to you if you give them to people that mean something to you too.
It's important to either recycle or donate these items. Don't simply throw them in the trash; someone might get some use out of them.
Handling sentimental items when downsizing can be too hard at times. If you absolutely cannot imagine ever saying goodbye to the things that you cherish dearly, keep them. Nowadays, it's easy to rent out a storage unit and keep your things there.
https://unsplash.com/photos/IPx7J1n_xUc
https://unsplash.com/photos/odIhQypCuUk
https://unsplash.com/photos/S6OvsSwm5sE
https://unsplash.com/photos/Hp6zYM9orZ4