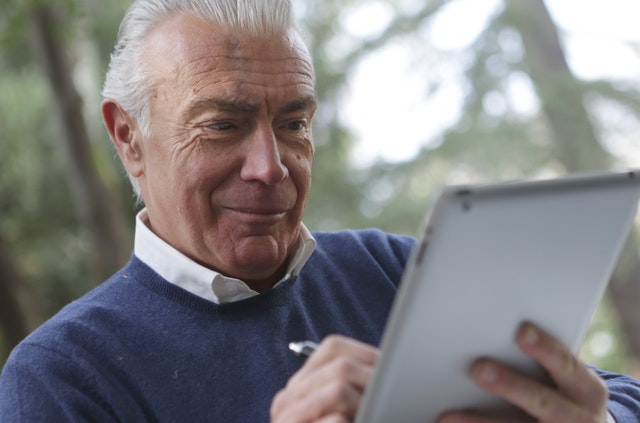 If you are a senior, you are probably looking for anything that can make you more independent. It is understandable – nobody wants to always rely on somebody else. Moreover, if you are a senior, you are also probably looking for something that will make your life safer and more comfortable. Golden years can be tricky, especially if we are alone and have specific health problems. But what if we told you that there are certain smart home devices for seniors that can help you with all the things mentioned? Smart home devices are not only for young people – seniors can benefit from them too! Today, we will talk about different home devices for seniors. So, if you are a senior or know a senior who needs help, keep reading.
Devices for Remote Access
When you are a senior, you tend to forget where you placed certain things like remote controllers. And, sometimes, walking around the house looking for them, or just reaching them, can be quite a challenge. This is where smart home devices for seniors come in handy. Namely, there are many devices for remote access that you can use to control pretty much anything in your home – TV, radio, lights, thermostat, cameras, appliances, etc. 
These smart home devices for remote control usually come in the form of a tablet (full of apps for remote control). And, as long as you carry that tablet with you, you can control any smart feature of your home, whether from your bed or the beach. For instance, if you have retired somewhere on the West Coast and spend your days sunbathing, you can turn on the AC in advance and come to a cool home. Or you can use that tablet to stay in touch with your loved ones constantly. 
Alarms and Cameras 
As mentioned above, some older adults decide to move to a senior home where they will be taken care of by professionals, and some decide to make some home renovations and age in place. If you opt for the second option and live alone, you will need to make your home safer. The best way to do that is to add security cameras and alarm systems. 
Add a camera above all your 'entry' doors – that way, you can see who is at the door without even getting up. Then, have professionals install an alarm system you can use whenever you see a suspicious person on your camera. The best part about these smart home devices for seniors is that the previously mentioned devices can use them for remote access – you can use your cameras with your tablets and alert the police if necessary. 
Smart Locks and Doorbells
Speaking of alarms and security cameras, it might also be a good idea to invest in some smart locks and doorbells. These can be used for safety reasons, but that does not have to be their only purpose. Namely, smart locks and doorbells (together with cameras) can be used to let somebody in (or out) without getting up. This can be very beneficial for seniors who have certain medical issues. 
Moreover, these smart home devices should be necessary for seniors who moved alone to another home. They are a much safer option than the 'regular' locks and doorbells. That is, burglars will not be able to come inside easily as locks will notify you and the police that somebody is trying to get in without using the key. So, as soon as you move in, hire a team of experts who will install all these smart devices. 
And, don't try to do this yourself (if you don't have experience). You might make a mistake that costs you much more than hiring experts. The same applies to moving to your new home. Seniors or their relatives should look for senior moving services in Irvine ahead of time, as an expert team can help with everything moving-related.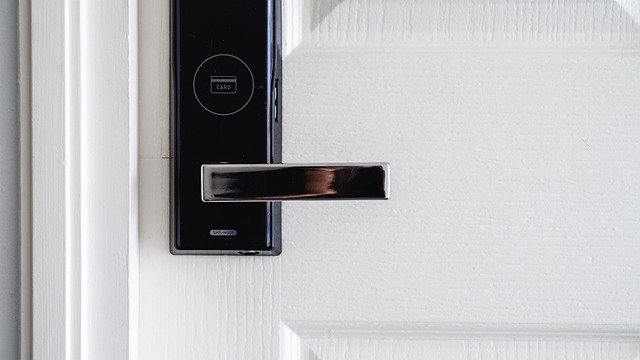 Biomedical Monitoring Devices
Seniors who have chronic medical conditions need to be monitored 24/7. They can be monitored by their care givers, children, or by themselves using the so-called biomedical monitoring devices. These devices show the person's current state and send alerts to everybody if something is out of order. And, when we say everybody, we mean to you, your children, care givers, doctor, or anybody you decide. 
There are different biomedical monitoring devices. Which one you will choose will depend on your health problem. But, let us mention some of the most useful smart home devices for seniors and their health: 
Blood pressure cuff 

Glucometer 

ECG and Stethoscope 

Pulse Oximeter 

Activity trackers 

Thermometer

Smart scale 
Get yourself a biomedical monitoring device! It can save your life! Get the one you need even if you live with your children or with some other people – smart devices of this kind can tell that something is wrong with you before you notice it yourself. And, make sure you get it if you are relocating to a more desirable place alone – you never know what can happen when living alone, and this way, you will have some peace of mind. 
Mobility Assistants
At a certain age, walking becomes a problem. There are days when getting out of bed seems impossible. Luckily, with the advancement of technology, new mobility assistants have been created to help people with everyday things. Of course, those are usually wheelchairs, scooters, walkers, etc. But, some smart home devices can assist with getting out of bed. For example, that can be a remote-controlled bed – by changing its position using a remote control, you can get in and out of bed much easier. Or there are even things like robotic arms that can help with eating and drinking. 
As you have seen, many smart home devices for seniors can ease everyday life, provide safety, and make it much more comfortable. Thus, don't run away from technology – embrace it. You, and your loved ones, can benefit from all of these devices, so choose the ones you need and improve the quality of your lives.
Photos Used:
https://www.pexels.com/photo/man-in-blue-sweater-holding-silver-ipad-3783244/
https://www.pexels.com/photo/an-elderly-man-in-black-sweater-using-a-digital-tablet-7551585/
https://pixabay.com/photos/smart-home-door-security-control-4905021/
https://www.pexels.com/photo/adult-woman-checking-the-digital-blood-pressure-monitor-8088856/