There comes a time in everyone's life when we have to start thinking about retirement. Some people decide to move to a senior's home, some move to a smaller, more convenient home, and some decide to age in place. Aging in place is when you stay in the comfort of your home during the last chapter of your life. There are many benefits to doing this—you will not have to move, you will be close to everyone you love, etc. But, there, where there are pros, there are also cons.
Namely, aging in a home that was built for families is not going to be easy—you will have to deal with a lot of stairs, narrow doorways, multiple floors, and other things that you will start to look like obstacles. That doesn't mean that you shouldn't consider aging in place; it only means that you should make some adjustments before you do. And, that will be our topic of the day—5 renovations to consider when again place. So, keep on reading if you, or your senior loved ones, want to age in place.
1. Create a Room Downstairs
The home you want to continue living in is probably your family home. That means that you have a lot of floors and a lot of stairs. And, that also means that your bedroom is upstairs. If we are right, then one of the first renovations to consider when aging in place is creating a room for yourself downstairs. That doesn't have to be anything big or complex. After all, all you need in there is a bed and closet. Everything else you already have on your first floor (bathroom, kitchen, living room).
However, if you have a lot of stuff that you typically keep upstairs, and if you plan on continuing to use all of that, it might be a good idea to consider investing in some innovative home storage options for your first floor on time too!
Caption: A bedroom downstairs is a must for all seniors.

2. Modify the Bathroom
Next to your bedroom should be a bathroom, of course. There too, you should make some renovations when aging in place. The first thing you should do is replace your bathtub with a shower. Over time, getting in and out of the bath is going to become more and more complex, so be sure to do this before it comes to that. Then, it would also be a good idea to swap your current toilet for one that has a built-in bidet. And, don't forget to add grab bars next to it.
If making these two changes (having a room downstairs and renovating the bathroom) is not an option, you should reconsider your decision to age in place. Getting up and down the stairs to sleep and using the bathroom may not be a problem now, but it will undoubtedly become a problem later. So, talk to your family about moving to a more convenient home. And, don't worry about senior moving either—there are many moving companies that specialize in helping seniors move and do all other moving-related things.
3. Install Grab Bars and Handrails
But, we understand that it is still emotionally difficult to leave your home. If that is the case, you should consider renovating it so that it helps you move in a safe way. Going up and down the stairs is not only difficult, but it is also very dangerous. One wrong step and you can slip and fall. That will most likely result in a broken bone or two.
Prevent that from happening by installing grab bars and handrails everywhere around the house. You should install grab bars in your bathroom and maybe even next to your bed or sofa you like to sit in. Then, install handrails next to all staircases. Moreover, even if you are handy now, don't tackle this (or any other) renovation alone. Learn to simplify it—hire a handyman or have your family member come and help you out. This will make renovation more convenient for everyone.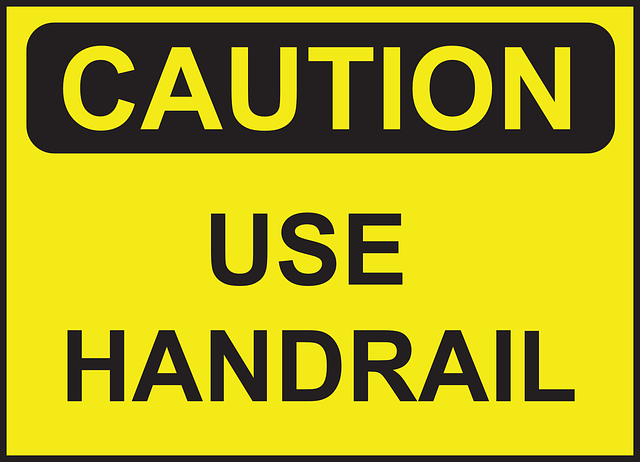 4. Renovations to Consider when Aging in Place—Widen All the Doorways
Unfortunately, aging in place usually means having to use a wheelchair at a certain point. So, even if you are not using them now, you should be prepared for that possibility. The best way to do that is to, first, widen all the doorways. They must be 32 inches or wider to accommodate the wheelchair.
Moreover, when thinking about widening all the doorways, you should also consider leveling your floors. If you have just one step that is higher or lower than your floor, it will be impossible to use a wheelchair. So, talk to your contractor about this when talking about things you have to do to make your retirement property feel cozy and easy to use in your golden years.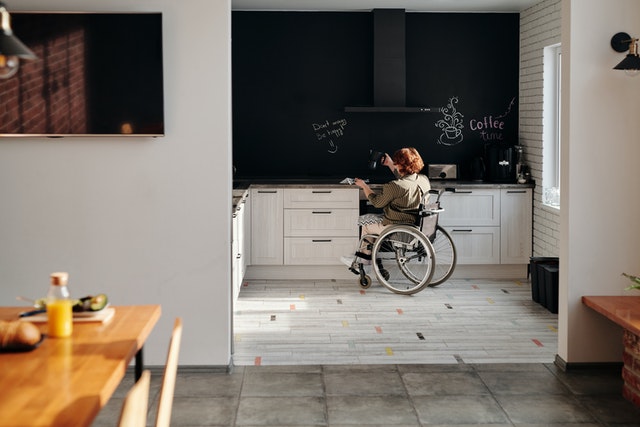 5. Invest in Smart Technology
One of the last but certainly not least home renovations to consider when aging in place is investing in smart technology. You can age more practically and peacefully by letting technology work for you. Nowadays, there is not a thing that technology can't do. For instance, it can help you:
Reach something

Check the fire

Control anything with your voice

Turn on the lights with a motion sensor
And maybe one of the best things about technology is that it can help you when there is a medical emergency. Namely, you can buy a sort of bracelet, the so-called PERS (a personal emergency response system), which has a button you can push whenever you feel something is wrong with your medical condition. 
As you have seen, there are many renovations to consider when aging in place. We mentioned just the most important ones, but there are many more. It is crucial to think about them before you start feeling difficulty moving or before you get sick. So, talk to your family members and hire a contractor or a senior move manager who will handle the renovation process so that you can age in place and age in peace. 
Photos Used:
https://www.pexels.com/photo/man-in-brown-long-sleeve-shirt-holding-a-white-mug-7328487/
https://www.pexels.com/photo/man-outstretching-arms-while-sitting-on-bed-8899494/
https://pixabay.com/vectors/safety-danger-information-warning-44432/
https://www.pexels.com/photo/photo-of-woman-sitting-on-wheelchair-4064549/