If your garage isn't doing much apart from storing your cars and outdoor gear, it's time to get organized and put it to better use. Making the most of your garage's square footage could be as simple as updating your storage and organization solutions to allow more room for vehicles and yard tools. But, if you're outgrowing your garage, have you considered transforming this space to entirely suit your lifestyle and interests? Check out how to get started and learn about some amazing garage upgrades that will give you the ability to make productive use of the space.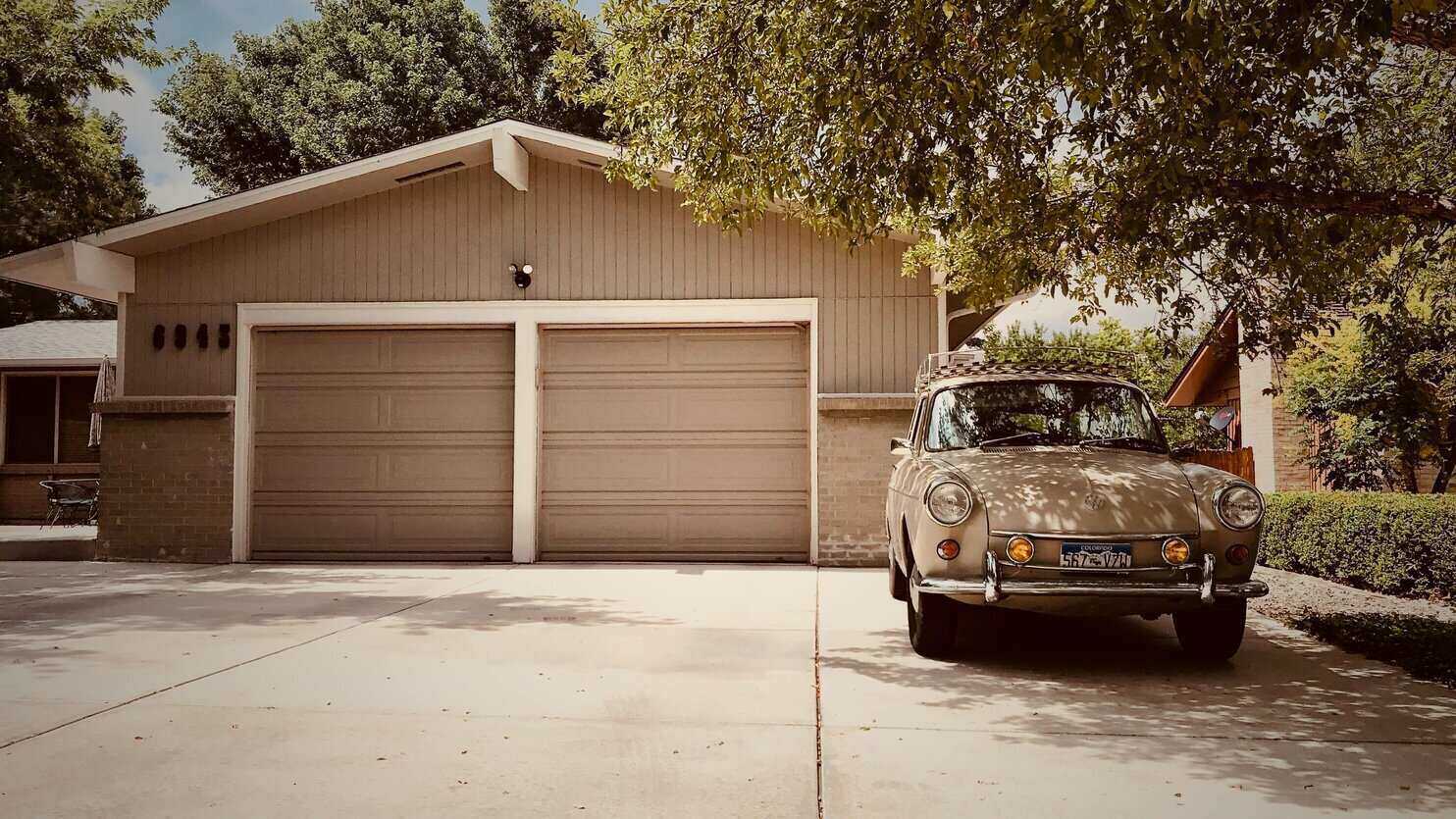 How to Get Started 
First things first, it's extremely important to declutter and organize before starting a project. But as we know, it can be overwhelming to prepare for decluttering knowing that you have a lot of work ahead. A tip that may help you get the decluttering process rolling is to sort your items into 3 different categories: keep, get rid of, and storage. This method is beneficial as it forces you to make a decision item-by-item and helps you avoid making a bigger mess than the one you started with. If you're trying to tackle a space that needs a little extra focus, or the thought of decluttering in general seems overwhelming for you, it might be a good idea to look into home organizing services. Working with a decluttering professional can help you meet your goals which will take a lot of the stress off you. Once you have your belongings organized, you're now able to take on any home project!
Garage Remodel Options to Consider 
Move the Mudroom into the Garage 
If you're constantly overflowing the closet with jackets or tripping over shoes in your house, it may be a good idea to turn an unused corner of the garage into a mudroom. Putting a mudroom in the garage is a great way to start utilizing this space that otherwise would be filled with clutter. The garage is the ideal place for a mudroom especially if it's usually the way you come into your home, providing you and the rest of your family a designated space to put your muddy shoes and wet jackets. Finally, you'll have somewhere to put the vacuum and broom after decluttering the coat closet. 
A mudroom in the garage can create a transitional buffer space between the hustle and bustle of the messy world, to the calmness of your clean home. The best part about garage mudrooms is that they don't need to be complex to be practical. They can actually be created very easily near the door leading to the house. A couple of wall hangers and storage options might be all you need to create your perfect garage mudroom. 
If you're looking to keep things clean and neutral but want a little more warmth and personality, try adding a wood paneling shiplap accent wall. This design addition can be easily installed and is a quick way to add texture to a wall. Additionally, it's a great way to hide previous wall imperfections that might have been in the garage. You can check out some shiplap accent wall inspiration to get a better idea of how to install and what your final product will look like. What's more, shiplap wood can easily be stained or painted if you wanted to give the garage a bit of color. Whatever you decide, this space will help you and your family stay organized and know exactly where those everyday items are. 
Create an Indoor-Outdoor Entertainment Area 
If you think that your current home is feeling a bit small, turning your garage into an indoor-outdoor living space is a great way to give you and your family more room while making use of the square footage you already have. A simple living space can easily be designed with comfortable furniture, adequate lighting, and a source of garage heating. You can spruce the area up even more with finished walls, a TV, and a fireplace. Either way, creating this completely revamps the unutilized space in your garage to become the versatile living or entertainment space you've always wanted. 
Before diving in, assess the space you're dealing with and figure out exactly what you want. It may be a good idea to ask yourself a few questions such as:
What are my goals for the space?

What will I use this space for?

How big is this space?

How much natural light does it get? 

Can I do this myself, or will I need to hire a professional?

What is my budget?
After assessing the space and answering these questions, you should now have a good idea of your vision as well as what it will take to turn this area into a comfortable living space. The next step is to design the space with the room's primary purpose in mind. Thinking about the purpose of the room allows you to build in features that will increase the room's functionality. 
When you're planning your new indoor-outdoor space and how to take full advantage of it, there are some essential design elements to consider. Many of these elements you will be able to use from your existing garage, but others you may want to upgrade in order to improve the overall livability, organization, and balance of a hybrid space. Some of the design elements you may want to consider are:
Flooring

Furniture 

Windows and doors 

Lighting

Insulation
The best part of turning your garage into an indoor-outdoor living space is that you can turn it into anything you want. With new design elements, you can turn a dark, cold garage into a bright, warm living space perfect for guests and entertaining, a game night, or a cozy movie night in. 
Design Your Very Own Home Gym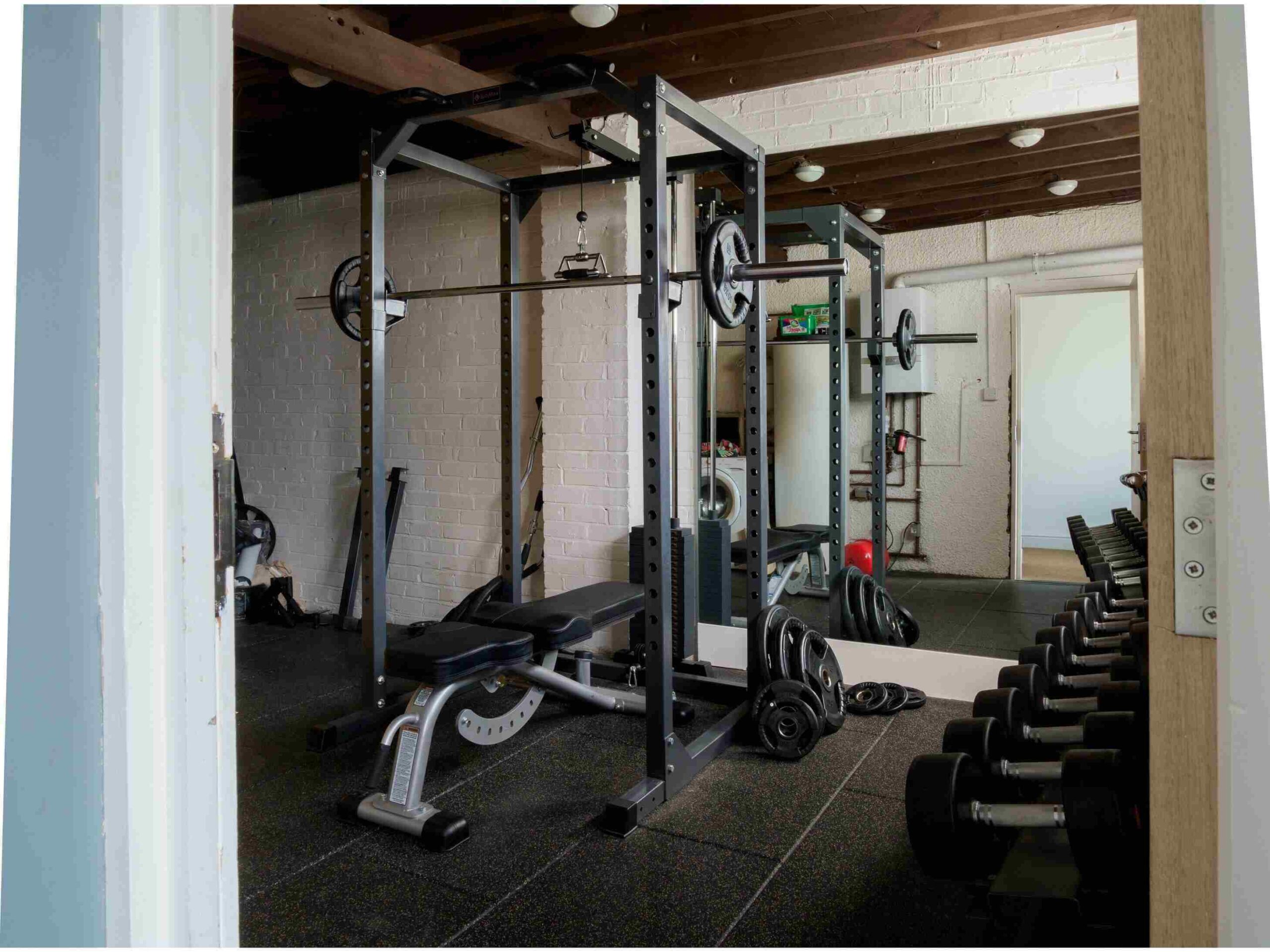 A garage can be a great place for working out if it has all the right features. Having a convenient home fitness space in your garage allows you to have intense workouts and throw weight around without scuffing or damaging the inside of your home. It also reduces the clutter and equipment storage in your home which frees up space for other hobbies. Creating a gym in your garage might also allow for larger and more organized fitness equipment, machines, and overall more space to move around in. You can even get creative with this project and complete your garage gym with built-in speakers, mirrors, and whatever elements that will inspire a motivational environment for you. 
Equipment and Storage
Equipment pieces don't have to be bought within the first week, month, or even year of using your new space. Gym equipment isn't particularly cheap and especially if you prefer to vary your workouts, it can add up quickly. Fortunately, equipment can be accumulated over time depending on your workout interests and abilities. Some basic essentials you may want to have for your new workout space include:
Dumbbells 

A cardio machine 

Mats

Mirror

Workout bands 
As far as equipment storage goes, there are many customizable options, meaning it's completely up to your preference. It's a good idea to have some racks or bins to keep your home gym organized while providing a quick clean-up after each session. Installing wall hooks or shelves might also be helpful to easily hang bands, jump ropes, or store yoga blocks and towels. As you accumulate more equipment, you can continue to shape your storage routine. However, remember, it's a good idea to have some initial organization so things don't get out of hand. 
Flooring 
A crucial part of creating your home gym is deciding on what type of flooring you want. Epoxy garage floors might just be a great solution to complete your home gym. Not only do they look more inviting than concrete floors, but they're also extremely durable and long-lasting. You can help avoid scuffing up your floors in your home and finish your garage by learning how to paint your garage floor with epoxy.  The smooth and even surface is easy to maintain and can make your life a lot easier when it comes to cleaning up. Since not much debris sticks to this type of flooring, sweeping or cleaning up after your sessions will be a breeze. 
There's no better feeling than turning a space that isn't used effectively and tends to collect junk into a new, comfortable space that the whole family can enjoy. By combining these organization tips with these unique upgrading ideas, you can make the most of the square footage in your garage while freeing up some space in your home. By taking an organized approach to any of these projects you can have the look and feel of a completely new design that fits your lifestyle. 
https://unsplash.com/photos/-4rSZH4QRaI 
https://unsplash.com/photos/MJeyFglfq9E