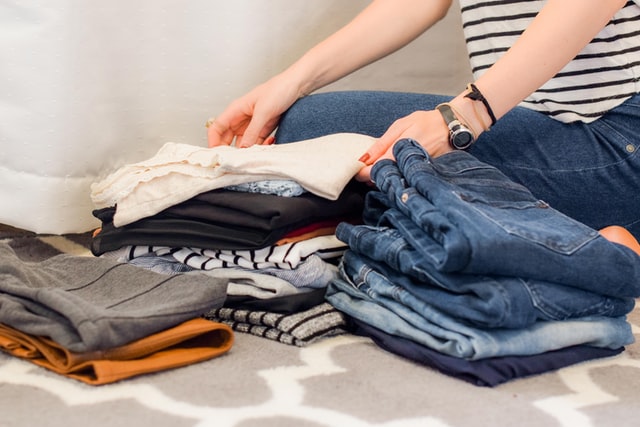 It's no secret that many baby boomers are downsizing as they approach retirement. After years of accumulating stuff, they're now faced with the daunting task of decluttering and simplifying their lives.
If you're a boomer who is considering downsizing, here are 10 tips to help you get started:
1. Start with the easy stuff
Don't try to tackle everything at once. Start with the items that are easiest to part with. This could be things that you don't use often, or items that hold sentimental value but aren't truly valuable.
Also, don't be afraid to get rid of things that are in good condition but you no longer have a use for. Just because something is still usable doesn't mean you have to keep it.
2. Get rid of duplicates
Do you really need two sets of golf clubs? Or three coffee makers? If you have multiple items that serve the same purpose, get rid of the extras. When you think about it, do you really need more than one of anything?
With enough items decluttered from a room, you can even consider using the newly acquired space to add a home gym and save on gym memberships. 
3. Don't forget about your closet
Clothes are often some of the hardest things to get rid of, but downsizing is a great opportunity to purge your closet. If you haven't worn something in a year or two, chances are you won't miss it.
When cleaning your closet, you need to be honest with yourself. If something doesn't fit or you don't love it, get rid of it. You can also consider donating clothes that are in good condition but you no longer want.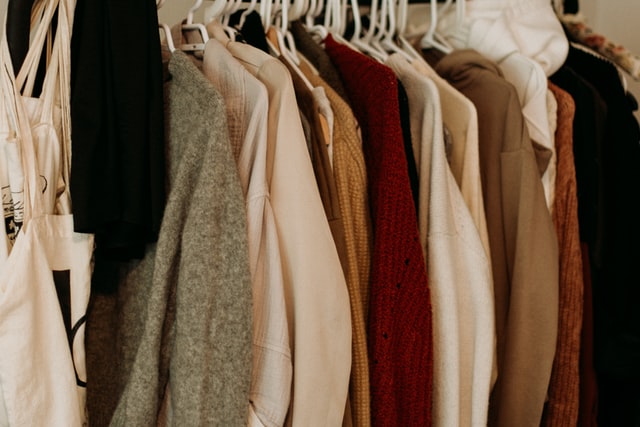 4. Have a yard sale
Yard sales are a great way to get rid of unwanted items and make some extra cash. Just be sure to advertise ahead of time so people know when and where to find you. When organizing a yard sale, be sure to price items reasonably so they'll sell. After all, the goal is to get rid of stuff, not make a fortune.
5. Donate to charity
If you have items that are in good condition but you no longer want or need them, consider donating them to a local charity. This is a great way to declutter your home and help those in need.
When considering a charity to donate to, make sure to do your research. You want to be sure your donations are going to a reputable organization that will put them to good use.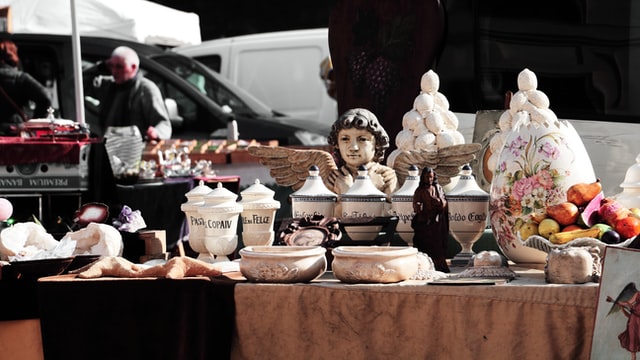 6. Sell online
There are a number of online platforms where you can sell unwanted items, such as eBay, Craigslist, and Facebook Marketplace. This is a great option if you have larger items that would be difficult to transport to a yard sale.
When selling anything online, be sure to use caution. Meet buyers in a public place and be sure to have someone with you if possible.
7. Use storage wisely
If you're downsizing to a smaller home, you may need to get creative with storage. Look for furniture with built-in storage, such as ottomans with removable lids or coffee tables with drawers.
You'll be surprised by how much stuff you can actually store in a small space if you use it wisely.
8. Declutter your home before you move
 Moving is a perfect opportunity to declutter your home. Start packing up items that you know you won't need in your new place, such as seasonal clothing or extra furniture. This will make the moving process easier and help you avoid taking unnecessary things to your new home.
Also, be sure to measure your new space before you move. This will help you determine what furniture will actually fit and avoid any surprises on moving day.
9. Don't forget about digital clutter
In today's digital world, we often accumulate a lot of "stuff" that we don't even realize. Take some time to declutter your digital life by deleting old files and photos, unsubscribing from unwanted emails, and cleaning up your social media accounts.
With a clear computer storage, not only will you have more space for new things, but you'll also be less likely to experience technical issues down the road.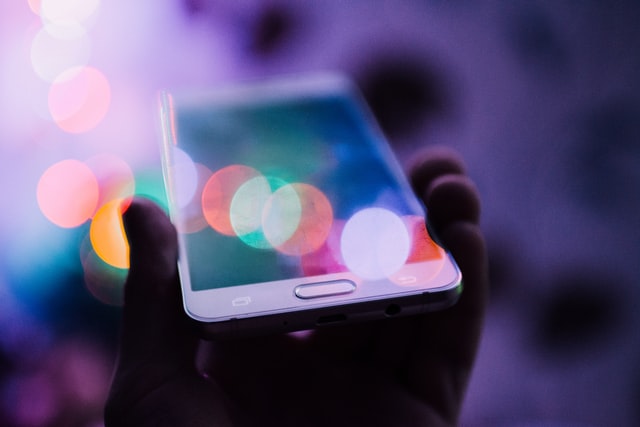 10. Be realistic about what you can keep
It's important to be realistic about what you can actually keep when downsizing. If you're moving from a four-bedroom house to a two-bedroom apartment, you're not going to be able to take everything with you. Be selective and only keep the items that are truly important to you.
A Checklist to Stick to When Getting Rid of Clutter
If you need help getting started, use this checklist as a guide: 
-Start with one room at a time and make your way through the entire house

-Make three piles for each item: keep,

donate/sell

, trash

-Be ruthless when making decisions and don't let sentimentality get in the way

-For items you're keeping, find a place for them right away so they don't end up as clutter again

-For items you're donating or selling, pack them up and get them out of the house as soon as possible

-And finally, for items you're throwing away, put them in garbage bags and take them out to the trash can right away
Examples of Decluttering a Room
The following are some examples of how you can declutter different rooms in your home:
Bedroom: 
-Start by getting rid of clothes that you no longer wear. If you haven't worn it in a year, chances are you never will. Donate or sell these items to make room for the things you actually love.

-Next, declutter your nightstand. Get rid of old magazines, books you've already read, and any other items that are just taking up space.

-Finally, go through your closet and get rid of anything that doesn't fit or that you no longer wear. Again, if you haven't worn it in a year, chances are you never will.
Living room: 
-Start by decluttering your coffee table. Get rid of old magazines, coasters, and anything else that's just taking up space.
-Next, go through your bookshelves and get rid of any books you no longer want or need. Donate these to a local library or sell them online.
-Finally, declutter your entertainment center. Get rid of any old movies or video games you no longer play. If you have a lot of DVDs, consider getting rid of them and switching to a digital format.
Kitchen: 
-Start by going through your pantry and getting rid of any expired food items. Throw away anything that's been sitting in there for months (or even years!).

-Next, declutter your cabinets and get rid of any dishes or cookware you no longer use. Donate these items to a local shelter or food bank.

-Finally, declutter your fridge and freezer. Toss out any old leftovers or expired food items. And if your fridge is full of Take-Out menus, it's time to get rid of those too!
Downsizing your home can be a daunting task, but it doesn't have to be. By following these tips and using this checklist, you can declutter your home and make the moving process a breeze. So what are you waiting for? Start downsizing today!
Image Sources:
https://unsplash.com/photos/oa7pqZmmhuA
https://unsplash.com/photos/my5cwTzhmNI
https://unsplash.com/photos/b7xmLsCPW20
https://unsplash.com/photos/0VGG7cqTwCo