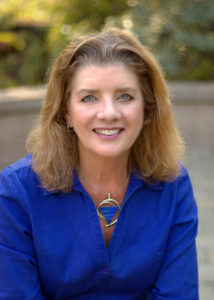 This 6-week webinar is designed to help you understand the relationship between the stuff in your head and what's under the bed, and provide practical tools and strategies to de-clutter the mind, and other matters.
Your brain can be a powerful tool or a staggering enemy. You can uplift and elevate how you think about things as easily as you can disparage and deny the goodness is all around you. We tend to wear negative thinking as protective armor, shielding us from doing the important work of transforming how we think about who we are and how we manage. The clutter and chaos of this "psychic debris" often reflects the clutter and chaos of our living spaces. We've made it okay to live among crowded closets, piles of paper, and rooms packed with stuff we no longer use, want, or desire.
Cluttered minds and cluttered closets weigh us down, thwart productivity, and make it difficult to move forward with ease and a sense of clarity. Negative thinking blocks the light of positivity, and overwhelmed spaces block us from the simplistic life. This class-series is facilitated by author, professor, and professional organizer: Regina F. Lark, Ph.D., CPO®
Psychic Debris, Crowded Closets: The Relationship between the Stuff in Your Head and What's Under Your Bed
$149.00 $99.00 (Early Bird Pricing)
"Early Bird" Pricing is only available until midnight,
December 23, 2018
This would make a great holiday gift just in time for those New Year's resolutions!
Nuts and Bolts
This is a 6-week recurring class on Mondays,
beginning Monday, January 7th. Class will be held from 7:00 - 8:30 PM PST. You will receive a link 2 hours prior to your class every week. Please see below for more information.
Syllabus Outline
Week 1 (January 7, 2019): The relationship between the internal baggage of negative thinking, and external baggage of having more than you actually need.
Week 2 (January 14, 2019): Your words and your things: The story behind your psychic debris, and crowded closets?
Week 3 (February 21, 2019): Your words and your things: Identify that which no longer serves.
Week 4 (January 28, 2019): Shifting the Energy: From psychic debris to an affirming mind
Week 5 (February 4, 2019) From cluttered spaces to a clear path
Week 6 (February 11, 2019) Moving forward: Supporting your goals
Click THIS LINK for a full detailed syllabus
All classes will be held on Zoom, an interactive video-conferencing platform.
Required Reading for Class
Purchase
Regina Lark's third edition of "Psychic Debris" to assist you on the journey toward self-discovery. This book is based on new information in the realm of time management and productivity. Although "time management" is impossible (time is fixed and we can't do anything about it!) the new chapters unlock the mysteries of managing your relationship to time. Also new, is a list of positive affirmations to help un-clutter the mind of psychic debris – "head trash" that keeps us from realizing our goals. Is a cluttered closet a manifestation of a cluttered mind? Regina Lark's Psychic Debris and Crowded Closets is about understanding the relationship between the stuff in our head and what's under our bed. to serve readers as a workbook, a journal, and a reflection of your desire to learn more about your connection to clutter and its impact on body, mind, and spirit. Open your heart and head, and your closets and cupboards, then consider these alternate ways out of the mess. Psychic Debris and Crowded Closets creates the foundation to help your understand your relationship between the stuff in your head and what's under your bed.